8th grade apple cider fundraiser
The 8th grade continues a solid tradition of fundraising for its spring class trip by creating and selling

APPLE CIDER

in cooperation with Mikayla's dad, Farmer Ron.
Here are the details:
8th grade parents
: come with your child to help harvest apples for the next two Sundays,
October 7 and 14,
from 10am to 4p at the Ojo Sarco farm. Dress for the weather and bring a lunch!
The last two Sundays in the month,
October 21 and 28
, 8th grade students will work together to press the harvested apples into cider. Again, 10a to 4p, Ojo Sarco.
The cider will then be available to sell to the whole community! What could be better? Hand-pressed cider made with love.
PRE-ORDER YOUR CIDER TODAY ON THE SIGN-UP SHEET OUTSIDE THE 8TH GRADE
Price: 8 dollars/half gallon
Please contact
Ron Boyd
at
(
505) 927.0150
or
greenmanmocs@yahoo.com
for more information, or for directions to the farm.
Everybody Loves a Clean Floor
A new vacuum cleaner has moved to the top of our wish
list! Our stalwart volunteer cleaners have put out the call: please donate to the vacuuming cause! Ways you can help:
1)
Donate
a quality, working vacuum that you no longer need
2)
Contribute
to the vacuum cleaner fund (no donation is too small – all are appreciated)
3)
Approach
a merchant that sells vacuums and ask if they might consider donating one to our school, because, of course…..everybody loves a clean floor!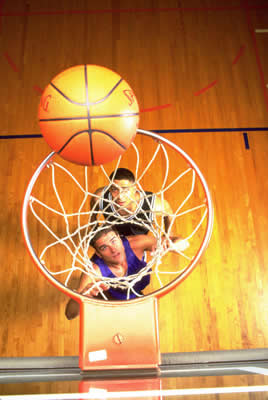 Kudos
That means "thanks"

,

"gr

eat work", "we appreciate what your efforts", "you are officially recognized"….or all of the above!
Kudos to….
The
Grounds and Garden team
for putting together a great plan for creating a strawbale wellhouse to take care of our new well for the winter.
Alic
ia Graves
for taking care of a last-minute cookie run for today's bake sale
TWS Community members new and old
for throwing a fantastic wedding reception for Marcy and Scott this past weekend
The Farmer's Market crew
for ongoing dedication to getting the food grown in our garden creatively presented and out there in the world – it takes a lot to set up and take down those booths!
Estevan Montoya and Mindy Gumlaw
for taking on the management of cleaning at our school – and for helping enthusiastically with so many details
Jenny Kelly
for putting out one heckuva Gnomes newsletter
Shining Mountain Waldorf School
for donating their van, proceeds to go our school.
OFFICE HOURS
Normal office hours are 8:30am to 3:30pm. Other times available by appointment.
Please note that this week Wednesday, Oct. 3 and Thursday, Oct. 4, the office will have limited staff due to training and backup staff illness. If you need to make a tuition payment, please do so online at
Thanks!
TWS YELLOW PAGES
WHAT DO YOU DO???
Thanks to the enthusiastic leadership of Andy Salamone, Mila's dad and also Board President, we are putting together a list of TWS community service providers – sort of a "yellow pages". The idea is that the more we know about each others' livelihoods, the more we can support our community. SO, please go to your class parent rep, and let that person know what you do for a living! The rep will compile a list, and next thing you know, we will have a handy TWS yellow (green? purple?……turqoise!) pages.
Bulb sale continues through October 10!
Please help with this easy and fun fundraiser. Our goal is for each family to sell 10 packages of bulbs. They make great gifts!
Turn completed order forms in to your teacher or to the office.
School Renewal Learning Circle
starting this fall. Interested in learning more about what is behind and within Waldorf education? A learning circle is forming. Please contact the office at 575.751.7750 or e-mail at twscoordinator@yahoo.com.