An Evening of Native American Celebration
Please join us for a unique evening of traditional Navajo fare, prepared and served by a Native American grandmother and her family. We will enjoy mutton stew, fry bread, and a full array of nourishing, sumptuous options to remind us all of the health, warmth, and sustenance that accompany a lovingly prepared feast.
The evening will also include storytelling by the fire, drumming, and so much more!

All proceeds will benefit the Taos Waldorf School Native American Scholarship Fund. Thanks to the support of this fund, children who would not otherwise be able to attend the school are able to do so. During these challenging economic times, our school has chosen a stance of social renewal, creating unique and unprecedented opportunities to share our skills, loves, and interests with each other through community outreach events that support all concerned. We are delighted to have the opportunity to celebrate Native American culture together through the richness of talent, spirit, and beauty present within our school community.

Thanks so much for your support and we hope to see you there!

Donate to Native American Scholarship Fund
Contact
TWS Office
Taos Waldorf School

575-751-7750 twscoordinator@yahoo.com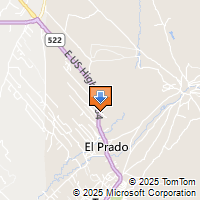 When
Saturday November 3, 2012 5:00 PM to 7:00 PM
Where
Taos Waldorf School
Community Room
El Prado NM
In Community,

Allison Bradley
Taos Waldorf School
575.751.7750