Remember – no school Monday, September 3! It's Labor Day!
Other calendar items of note:
THIS THURSDAY, SEP. 6: ALL-COMMUNITY BACK-TO-SCHOOL GATHERING AND ICE CREAM SOCIAL! 5:00-7:00
Please bring a favorite dish, with recipe to share, for a potluck at 5:00pm. Ice cream and school updates to follow at 5:30pm. Need child care? Register in advance by calling the office at 575.751.7750 or e-mailing at twscoordinator@yahoo.com.
September 27: Michaelmas in-school celebration for students
September 28: Havest Festival all-community celebration
Frequently Asked Questions
There is a lot going on these days….and often not enough opportunity to get caught up with everyone on everything. So, with no further ado, here are answers to some frequently asked questions.
What is happening with the charter application process?
All application activities and community input have taken place. The next step is to wait until September 19-21, when the official determinations are made as to which charters are approved.
What if the charter is approved?
Then we have one month to negotiate with the state charter division in order to come up with a contract that works for all concerned.
If that happens, do we become a charter right away?
No. Charter funding would begin as of July 2013. That means we would continue to function as a private school this year. At the same time, this would be a "planning year" for the charter school. Regular updates would go out to the school community as to progress.
Why do we not have aftercare this year?
Low demand. With such a small staff this year, we need to make programming decisions that reflect what makes the most sense for the resources we have on hand. We are encouraging parents to work together to come up with creative solutions for after-school and Friday care needs.
How often will be getting updates on all the things that are changing? What kind of communication can we expect?
There will be one newsletter per month The newsletter will be more substantive in nature, and often have articles, etc. On all the other weeks, we will have a "Bulletin": a quick rundown of updates and reminders for all you busy folks. Please let us know how this works – we'll be refining as we go.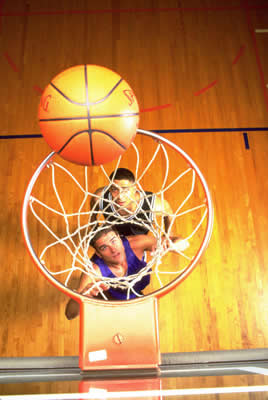 Kudos
That means "thanks"

,

"gr

eat work", "we appreciate what your efforts", "you are officially recognized"….or all of the above!
Kudos to….
New Board member
Elizabeth Hendricks
for renting a carpet cleaning machine for two days to get the classrooms clean, fresh, and ready.
Jesus Hernandez, Andy Salamone
, and
Judith Cahill
for serving as our tireless, creative, and endlessly committed new finance team.
The
Parent Council
for pulling together a last-minute bake sale at Cid's this weekend…..and thanks especially to everyone who baked!
Amanda Zamani
and family for weeding and beautifying the front area of the school this weekend.
Emily Cohen, Jesus Henandez,
Ted Dimond,

and

Elena Trujillo
for speaking at the charter school hearing, and everyone who came, cheered, and wore fantastic purple t-shirts!
Erica Lannon
for holding down the fort all summer with our school garden. WOW!!!
The entire Hammond Family
for setting up, managing, and yes…."striking the set" of the world's most successul yard sale.
UPDATES
Important information presented briefly.
Please note that TWS is NOT sponsoring an aftercare program this year due to low demand. If you are interested in coordinating with others for aftercare/Friday care, please contact
Shauna Collins
(Eva's mom – 1st grade) at 770.7874.
The Board of Trustees is growing! Please welcome our new Board president
Andy Salamone
Sarah Beasley
continuing as Vice President
Jesus Hernandez
Sandy Nelson
as Secretary
Welcome also to members
Dr. Elizabeth Hendricks
Silke Markowski
Craig Simmons
(Elizabeth Ann's dad – second grade)
We are updating our e-mail list. Are you on it and want to be removed? Please use the "unsubscribe" directions at the bottom of the page. Know someone who wants to be on the list
but isn't? Please forward them this newsletter and ask them to subscribe. Thanks!
IMPORTANT REMINDERS FROM YOUR PARENT COUNCIL
This year's parent council is co-led by Emily Cohen and Paymaneh Ghaffari. Members are Guiditta O'Rourke, Lelia Salamone, and Jenny Kelly. Here are some helpful reminders from them to get the year started:
1) Dropoff:
please remember to park your car and walk your child to class and greet the teacher
2) Drive slowly:
in the parking lot…there are many little ones going to and fro who move quickly – be mindful of safety
3)Committee Sign-Up:
each parent is being asked tosign up for one helpful team this year. We have the Grounds Team, the Festivals Team, the Advancement Team, and…yes, the BAKE SALE team. Please see your parent council rep to sign up.
School Renewal Learning Circle
starting this fall. Interested in learning more about what is behind and within Waldorf education? A learning circle is forming. Please contact the office at 575.751.7750 or e-mail at

twscoordinator@yahoo.com.
"We often tend to limit our explorations of what's possible by surrounding ourselves with large amounts of information that tell us nothing new. We collect information from measures that tell us how we are doing – whether up to standard, whether we're meeting our goals. But these measures lock us into learning only about a predetermined world. They keep us distracted from questioning our experience in a way that could create greater possibilities….they don't ask us to notice what learning is available from all those things we decided not to measure…."